CROPNUTS, Flowerwatch and Dudutech have come together to organize a training on Botrytis Management. The three companies create a good balance to tackle the challenge of Botrytis completely, offering crop nutrition, crop protection and post-harvest disease management strategies.
We are keen to address and train farms on how to manage Botrytis. We will have 4 training sessions spread out in 4 regions in Kenya. Kindly see flyer below for full details.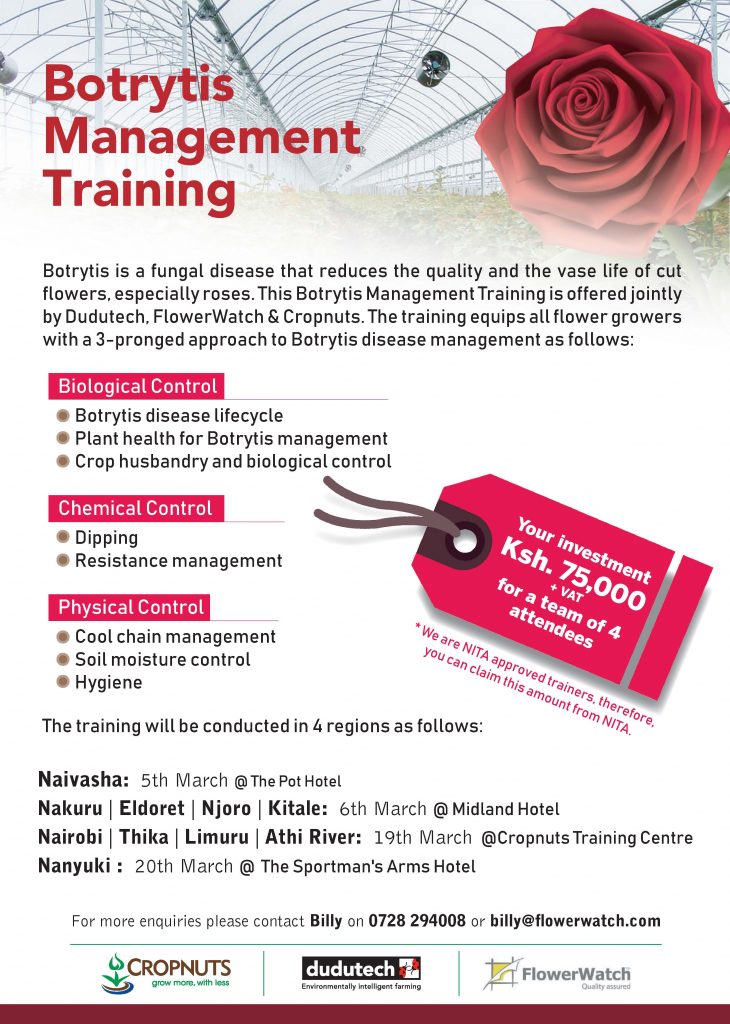 It's good to note that we are NITA approved trainers and thus you can claim significant part of the training fee from NITA. Sign up your production & post harvest team by clicking the button below.