With malting barley plantings down considerably this year, many farmers will be growing extra acres of wheat to make up for the area lost. But what varieties should you grow to manage the risks of a big wheat area?
Robin
Still yields very well in our trials, and most importantly of all is consistent across a range of seasons and environments. My advice is to only plant this where you have adequate sprayer capacity to manage the Stem Rust risk. Besides that, Robin tends not to sprout, has quite stiff straw making it resistant to lodging, and perhaps most importantly of all millers buy it. Wren is still a good alternative to Robin, although perhaps not quite a high yielding.
Njoro 2
I have never seen a yield improvement from Njoro 2 over Robin in trials, so much so I dropped this variety from the trials program several season ago. Now it has broken down to Stem Rust, its serious lodging weakness means that I would not see any reason to be growing this variety.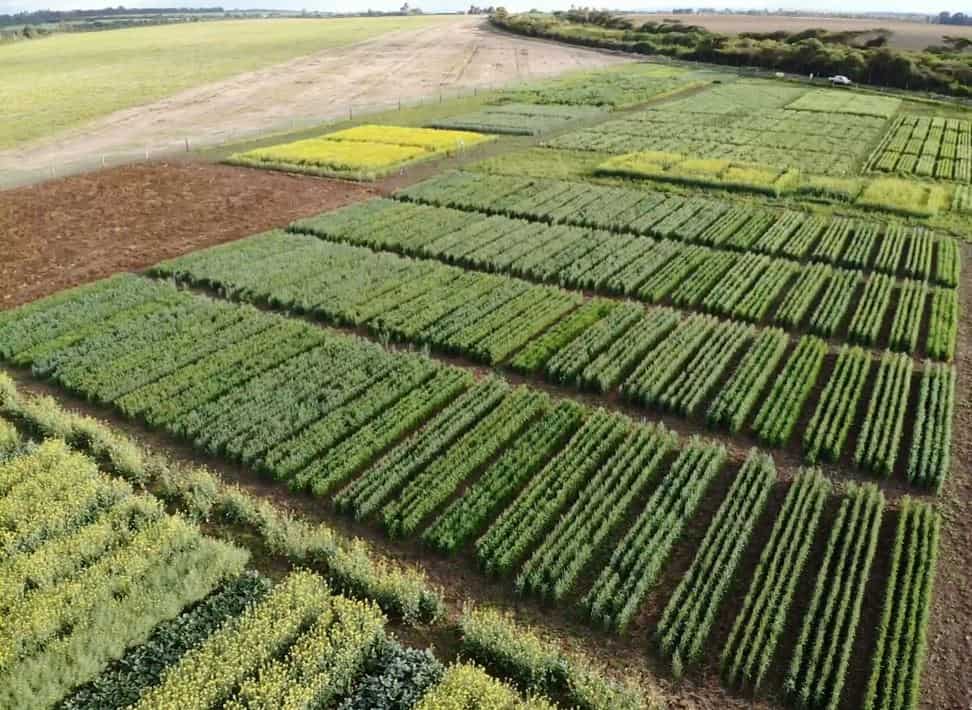 Eagle 10
A red wheat designed for drier environments, with faster maturity than the likes of Robin, Hawk and Korongo but lower yields. If you do grow it in some of the traditional barley growing areas (Mau Narok, Timau) the Yellow (Stripe) Rust needs to be watched closely and managed right the way through the crop.
Hawk
When everything is going in the crop's favour, this is the number 1 variety. Unfortunately it is one of the most inconsistent varieties I have ever encountered, anywhere! If you can manage the Stem Rust, in a wet season Hawk rewards with fantastic yields, and the relatively stiff straw means that tiller numbers can be pushed early without serious lodging risk. Beware low thousand grain weights in this variety – often 75kg per hectare of seed goes a long way, particularly if the seed crop experienced a dry, hard finish.
Korongo
Very good quality, reliable white grain wheat. Korongo's quality always presents a dilemma to agronomists, because in a dry season, all varieties can produce +80kg/ha specific weights. In a wetter season with an overcast grainfill period Korongo comes into its own, but it is also the first variety to lose its quality from bushel weight loss and sprouting if the harvest is delayed and wet. Yield is very consistent but 10-15% below the best Robin or Hawk, and Stem Rust and lodging need careful management.
Brambling
A white grain CIMMYT variety with very similar consistent yields and quality to Korongo. It is not much to look at and tends not to tiller aggressively, but Stem Rust resistance and stiff straw are major plus points over Korongo. Not yet released commercially. Fast maturity but Fusarium needs very careful management – NOT for a wet harvest!
Troy
A dry land, slower variety quality wheat that is most similar in its type to an Australian wheat. Stem Rust needs watching and yields are typically several percent below even Kwale and Korongo… unless, if planted early in a dry season this variety keeps its tillers and has shown more competitive yields. Seriously high Fusarium risk, the only variety to have failed me entirely in a wet harvest even with 1.0 l/ha of tebuconazole + prothioconazole applied at early flowering.
Kwale
The old established variety that refuses to die. Released in 1987, Kwale is one of the most consistent varieties in trials. Yields tend to be 10-15% below the best, but Stem Rust resistance is remarkable. Be aware of the very late maturity, and proteins can be on the low side.
Kasuko
Newly-released from KALRO and CIMMYT, this high yielding, Stem Rust resistant red wheat is much anticipated. Do not expect yield to be a major improvement over Robin, and be ready to manage the Fusarium risk – I would still grow Robin or Hawk in a high Fusarium risk situation such as following maize. The upright growth habit and stiff straw do excite me however; there is a lot of work to do to understand this variety.
Strong Decision Making Is A Vital Part Of Farming
A lot of the advice we give as Cropnuts Agronomists is helping farmers to make sensible decisions. Often, this means dissuading clients from making impulsive changes to their cropping based on problems that they encountered in the immediate previous season. Avoiding a repeat of hard lessons or memories experienced in ONE season is a difficult thing to do, particularly where actions have clearly cost you dearly.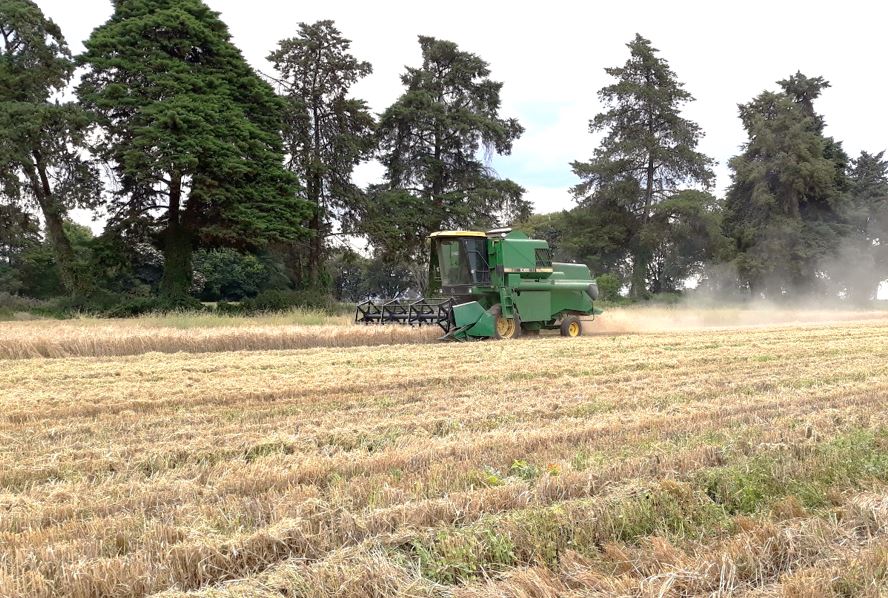 But not all seasons are the same, and this is will be particularly important after two very wet harvests for many people. In some areas this is a yearly reality, but certainly not normally in January and February! Choosing or abandoning crops or varieties based purely on the most recent season is clearly not sensible and can in turn cause more problems.
A typical example is farmers dropping white grain wheats which are more liable to sprouting. If you manage the risk with a sensible planting time and harvest date and not too large an area to harvest in one go, white wheats can provide some excellent quality bonuses.
Peas are also a crop that many will drop this year on the back of some very poor harvests. But newer varieties with greater Ascochyta resistance such as Bagoo will be a big improvement, and peas or beans are essential on many soils for reducing nematode problems in the rotation – something that canola and chickpeas won't do.
Don't Second Guess Your Available Nitrogen
Looking through the trends of soil Available Nitrogen over the last few seasons shows some very clear trends, and highlights why checking the nitrogen in the soil is crucial to making good topdressing decisions.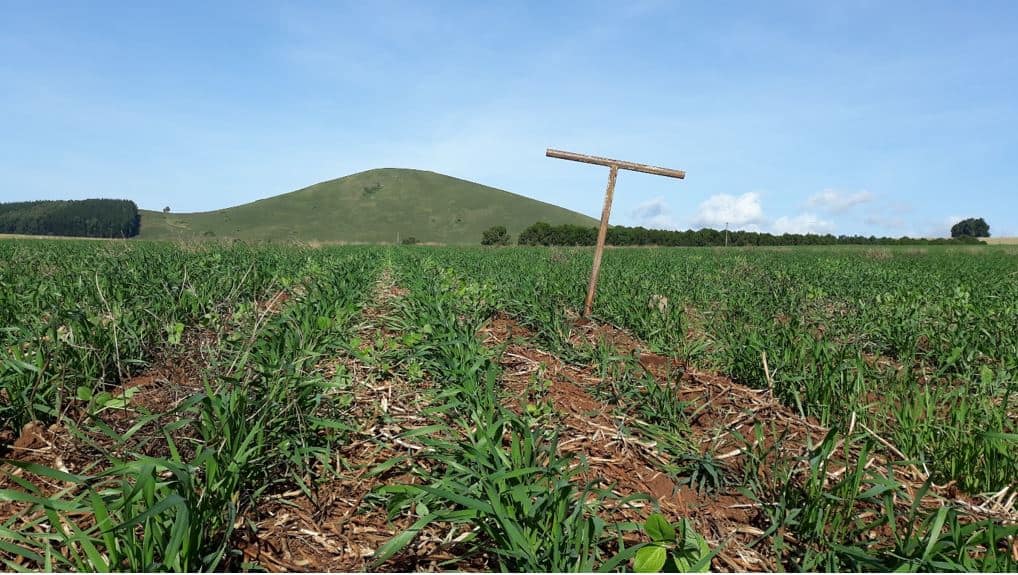 One particular clear example is when wheat is planted straight behind peas. Because peas are a relatively short crop reaching maturity in just 120-140 days, it is often a good opportunity to 'double crop' and plant wheat straight after them.
But as the case below shows, there is often far less nitrogen available in the soil straight after peas, suggesting that a lot of the Nitrogen is not released until it is mineralised in the fallow period.
| | |
| --- | --- |
| Previous cropping | Available Nitrogen down to 60cm |
| | |
| Fallow after cereals or canola | 109 – 156 kg/ha |
| Double cropped peas | 95-105 kg/ha |
| Fallow after peas | 129 – 179 kg/ha |
We found on one soil type at Timau, Mt Kenya, that where a crop was planted after a fallow, which was preceded by a cereal or canola, we typically saw 109 – 156kg/ha of nitrogen available to that crop in the soil.
Where a crop was planted after peas preceded by a fallow this rose to 129 – 179 kg/ha of nitrogen in the soil.
But plant a crop straight after peas without a fallow and Available nitrogen drops to just 95 – 105 kg/ha – potentially leaving a large shortfall and yield penalty if the crop is not top dressed adequately.
Till next time,
David,
About David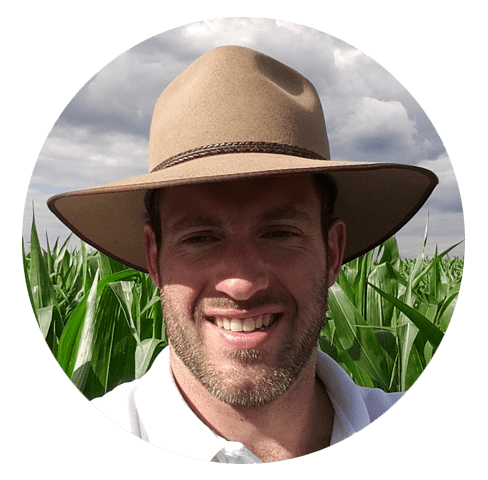 David Jones is the Broad Acre Specialist at Crop Nutrition Laboratory Services Ltd. (CROPNUTS). David has a keen interest in soils and no till farming systems where he has undertaken work looking into weed levels and changes in soil structure, and has extensive experience in field trials and in the development of precision farming techniques. In his spare time he enjoys playing rugby. Follow David on Twitter @Cropnuts_agron