Importance of Molybdenum & Cobalt On Legumes
Looking back through some of our legume crop field trials which have focused mainly on peas, the use of molybdenum and cobalt on the seed has consistently shown improvements in nodulation and yield. We know how important molybdenum is on legumes and brassicas in most Kenyan soils so this should not come as a surprise, but it is a useful demonstration of the role of Cobalt particularly in soils around Nakuru.

Many soils in Kenya are deficient in Molybdenum and Cobalt, and this is one reason that rhizobium (N-fixing) soil inoculants don't work on your farm – another is soil pH. Molybdenum and Cobalt deficiencies are not picked up in a standard soil analysis. Soil should be submitted for a heavy metal analysis, as a one off risk assessment (please contact support@cropnuts.com).
The amounts of Molybdenum and Cobalt that are required are minute and are best applied as a seed dressing. Several products are available on the market, and care should be taken when applying them to the seed to ensure they are evenly coated and dry properly. This is not easy particularly when mixing liquid inoculants with the seed as they have a tendency to remove the micronutrient product.
Cereal Fungicides For The 2020s
When bixafen was introduced in Kenya three years ago it was a major step forward in Septoria control in wheat and Net Blotch in barley.
When you take a look at how its effectiveness has declined however in other countries where monitoring of disease resistance is carried out regularly, it is clear that its performance has declined significantly.
While this should not detract from the fact that it is still by far the best product on these particular diseases, times change and we need to look ahead to what is happening elsewhere.
For growers in other countries, fluxapyroxad seems to be performing very similar to bixafen on Septoria and several of the barley diseases.
Bixafen is now paired with fluopyram in many countries which is a step up on Septoria in wheat. Solatenol (benzovidiflupyr) is a step above bixafen too, giving a useful alternative for Septoria which also has some useful Rust activity, especially in some of the co-formulated products.
Released in several countries this year and standing head and shoulders above anything we currently have available are Revysol and Inatreq. Both show a big improvement in disease control and yield in wheat, and both appear to have some activity on Net Blotch and Ramularia in barley, a disease which I have often highlighted as an undetected problem in many barley crops in Kenya.
Inatreq is an entirely new mode of action which is extremely useful for managing fungicide resistance and is derived from a naturally occurring pathogen. This will take the pressure off the SDHIs that we rely on so much for Septoria control.
Adepidyn is another extremely strong Septoria fungicide which is very close to release in many countries and looks exceptional on Fusarium Ear Blight too.
Lastly, Iblon is a very strong product being developed for Septoria which is also highly active on Net Blotch in barley.
It is up to us to steward these products and not become over reliant on them. Whatever we do I believe it is also our duty as agronomists to focus on plant health and natural resistance first, varietal resistance second, and to use fungicides as a final measure to use chemistry safely and responsibly.
About Our Crop Field Trials
Farming for the future requires a change of approach. Monoculture, soil degradation and climate change and soil degradation are threats to the future of how we feed the planet. Agventure Ltd set up the Center of Excellence for Crop Rotation to help farmers diversify cropping systems and introduce techniques which have a long-term outlook to improve soil health. The Center of Excellence for Crop Rotation works extensively with Crop Nutrition Laboratory Services Ltd (Cropnuts) in the crop field trials.
About David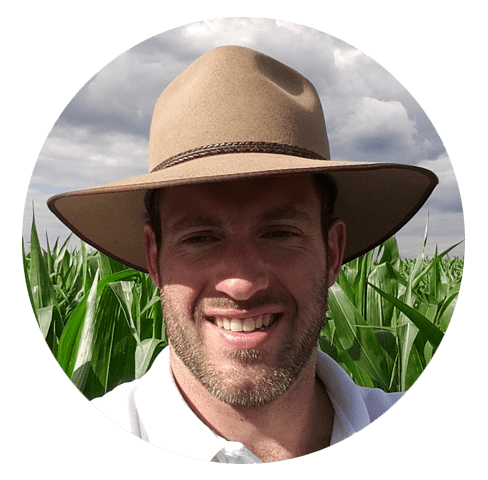 David Jones is the Broad Acre Specialist at Crop Nutrition Laboratory Services Ltd. (CROPNUTS). David has a keen interest in soils and no till farming systems where he has undertaken work looking into weed levels and changes in soil structure, and has extensive experience in crop field trials and in the development of precision farming techniques. In his spare time he enjoys playing rugby.