My name is Robert Kariuki, I work with farmers to help increase the quantity and quality of their farm produce through sustainable and affordable soil management practices. We do this by training and advising on good soil management as well as sourcing and availing credible soil inputs and soil amendments. I am also a composting enthusiast.
I knew Cropnuts about 2012 when I needed a credible laboratory for soil and water analysis services
for some projects as well as for my own farming venture. I became very impressed with the quality
and technical expertise of their laboratory services. The comprehensive reports and clear recommendations really helped us and our clients improve our farming activities.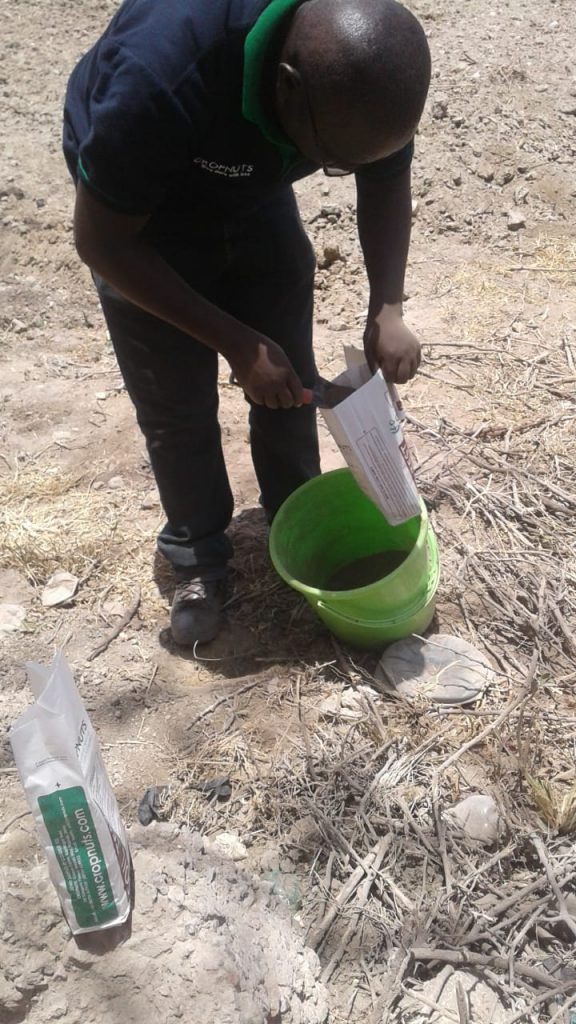 I had always been doing compost analysis and I realized there was a big difference in credibility between the analysis reports I used to get from other laboratories and the reports from the Cropnuts Laboratory. Since we work with many farmers, especially in Kajiado and Nairobi region, I decided to join the Cropnuts Daktari wa Udongo (DU) program around 2016 to help more farmers access this vital service.
Through the DU programme I am able to interact with farmers at the farm level where we physically go and collect the samples. These sampling visits present an opportunity to interact with the farmers and share agronomy advice as well as provide insight into other factors that may affect the crop's productivity.
We collect samples for a variety of analyses including soil analysis, irrigation water analysis, crop pathology (disease) analysis, fertilizer analysis and many others. The analysis service is very prompt and the report is well detailed with practical recommendations. Apart from collecting the samples, I continue engaging with the farmer in helping him or her understand and apply the recommendations given.
Cropnuts has a big team of highly knowledgeable and experienced agronomists so any farmer that I work for is able to tap into this incredible pool of expertise. It gives me great confidence that any farmer in any farming venture will get the necessary advice they need once I have collected a sample from their farm. I look forward to serving more farmers with Cropnuts and increasing my own agronomy knowledge while helping our country achieve food security for everyone.
Robert Kariuki
Daktari wa Udongo – Nairobi & Kajiado Region, Kenya