For the past three seasons growers have been reporting Fall Armyworm in the tips of cobs from silking right through to maturity, with damage at harvest similar to the photo below.
Fall Armyworm numbers have clearly been on the decline since they first arrived in 2017, with some exceptions, and this year they appear to be far less problematic to most growers that we speak to.
But if you are finding larvae in the tips of the cobs, is there anything you can do? In short, no. Several trials that we have carried out have shown at best 50% control from aerial applications and knapsacks targeted directly at cobs, but more often it is hard to detect any mortality after spraying.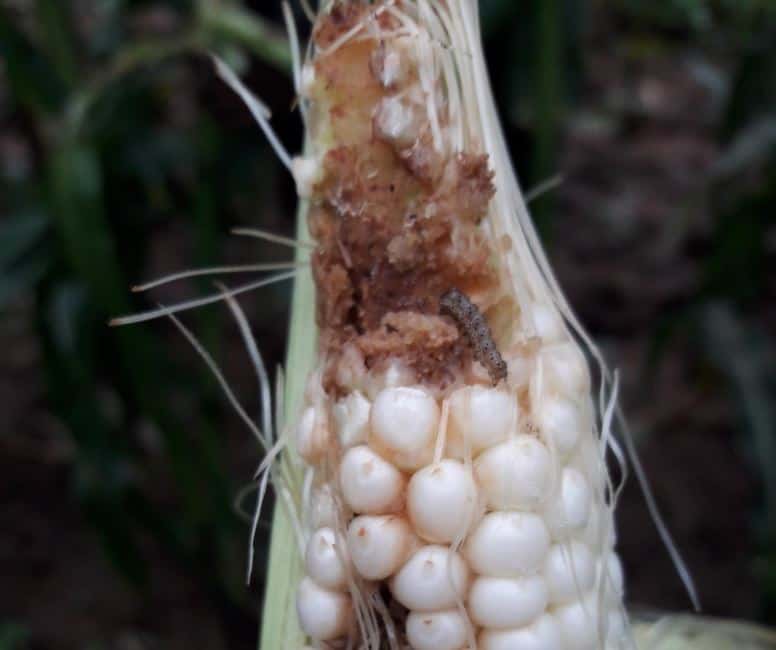 On top of this, larvae that entered the plant at silking will be very large by now and hard to kill even with direct spray contact which is impossible once inside the cob.
Although yield will not be greatly affected in most cases, grain quality can be. But the main message is to be wary of chemical salespeople offering a solution that does not exist.
Missing out on Potassium?
We always assume that most Kenyan soils contain such large amounts of potassium that we do not need to apply potash fertiliser (with the possible exception of some light soils around Kitale).
But assumptions are often dangerous, so what is the status of most maize, cereal and broad acre crops across the country?
Firstly, we see thousands of leaf tissue analyses every year and relatively few highlight potassium as deficient and limiting. That said, they do occur but this tends to be in cooler, wet soils following large applications of nitrogen. Visual symptoms are also very uncommon in maize and cereal crops.
Very few field trials appear to have been carried out using Muriate of Potash (MOP) type fertilisers in Kenya in recent years at least, in fact I have only ever carried out one such trial where 100kg/ha of MOP (60kg of potash) was applied to the seedbed of maize and no visual difference or yield improvement was measured.
Many parts of the world with very low potassium soils will typically need to apply 200-300kg/ha of potash to big offtake crops such as potatoes and forage maize so this puts our 'normal' practices into perspective.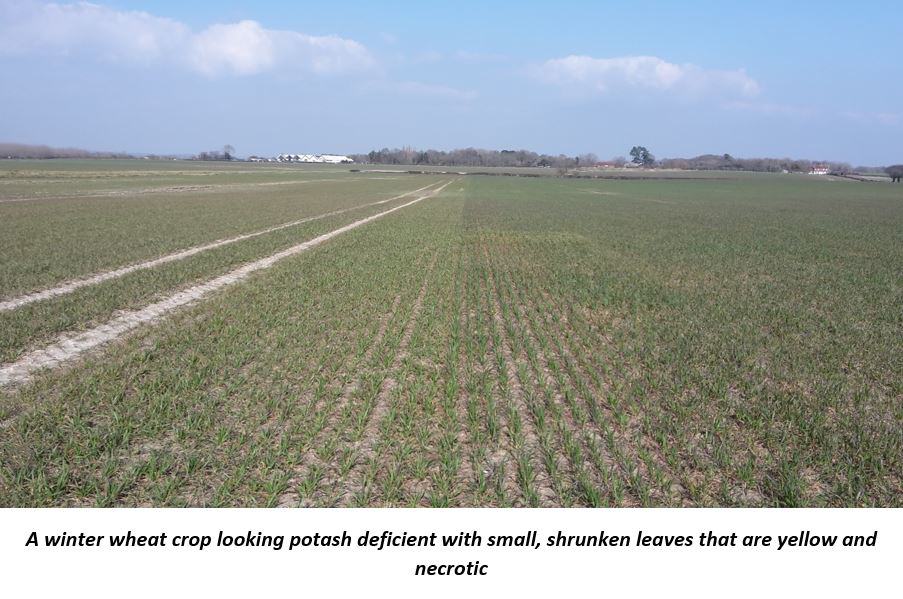 Several Cropnuts trials have been carried out with potash containing fertilisers such as 12.24.12 and 23.10.5 and no differences have been observed although these are of course very small amounts of potash.
For now it is a relatively low priority for most farmers so focus your energy on rotations to ensure the roots are healthy and can access nutrients effectively, and on more important nutrients such as phosphate, copper, sulphur and of course liming.
Off-season Options To Bring In Extra Revenue
As we approach harvest in many areas of the country, many growers have contacted us asking about off-season crops that they can grow to make a bit of extra money and perhaps provide some rotational benefit to the soil.
For many, canola is a great option as it allows excellent control of grass weeds, there is a stable market through Agventure, and the Australian varieties perform well in low rainfall seasons.
Peas are another great crop that can fix nitrogen, help control grass weeds and are highly marketable, however money needs to be spent upfront on pre emergence herbicides (be prepared to spend 8,000 Ksh per hectare) and seed (10,000 Ksh/ha). Peas are also a highly variable crop that need a lot of attention, but not that much moisture.
Lupins and Beans often come up, but these have much weaker markets, being destined for animal feed rations. Lupins do well in acid soils but have fewer herbicide options, Beans need a lot of moisture, do not like acidic soils and are very slow.
Off-season maize is a realistic option for many, especially if maize prices remain high of which there is no guarantee. Also remember the plant back period for many maize herbicides containing terbuthylazine and mesotrione and the late harvest can have a knock on for cropping in 2021.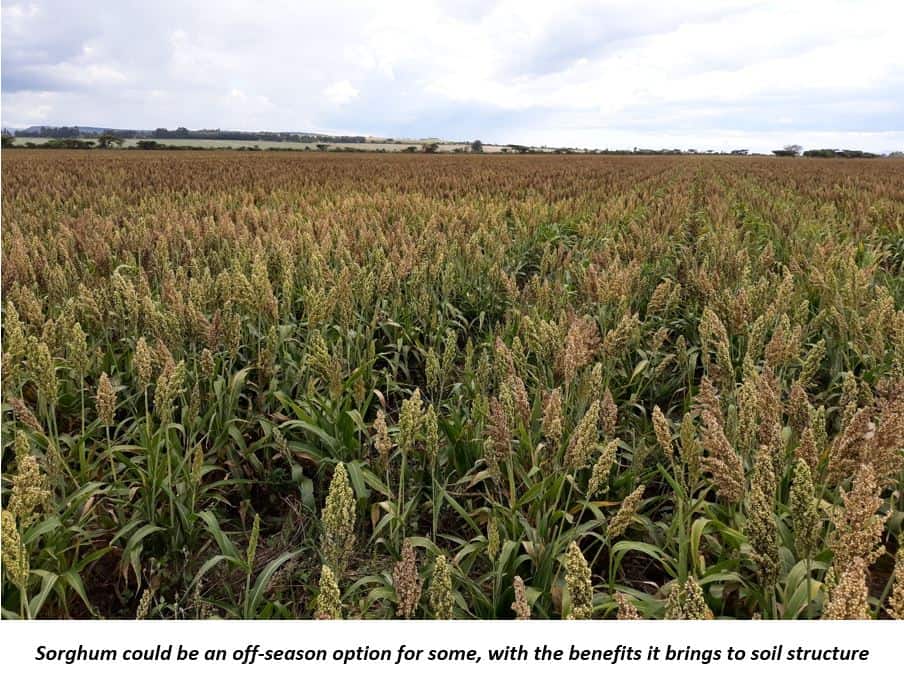 Sorghum is limited to areas with sufficient heat units, and cold nights can severely affect flowering and cause Ergot to develop, even if the days are warm enough. Broadleaves are well controlled, but growing after maize is usually not a good idea because of the similarity between the crops, and difficulty planting small sorghum seed through thick maize residue.
Sunflowers are a useful crop that apart from 7,500 Ksh per hectare on pre emergence herbicides, require little input and are very hardy in dry seasons. Just remember to budget on 5-6 bags per acre yield, which at 30 Ksh per kilo only brings in a small amount.
Chickpeas have a more established market and do well in dry conditions, but wet, waterlogged soils are a disaster and growers need to be willing to invest in a good fungicide program with several sprays of carbendazim to keep disease out.
Linseed is a final option that has a very limited market but lots of herbicide options, is relatively low input and fast maturity. It also helps reduce nematodes which is a big problem in the Rift.
| | | | | |
| --- | --- | --- | --- | --- |
| | Weed control | Rotation Benefits | Drought tolerance | Gross margin |
| Canola | *** | **** | *** | 2.5 t/ha = 67,000 Ksh |
| Peas | **** | ***** | **** | 2 t/ha = 53,000 Ksh |
| Beans | **** | ***** | ** | 2.2 t/ha = 46,000 Ksh |
| Lupins | *** | ***** | *** | 2.0 t/ha = 30,000 Ksh |
| Chickpeas | *** | *** | ***** | 1.75 t/ha = 34,000 Ksh |
| Sorghum | ** | ** | ***** | 2.5 t/ha = 67,000 Ksh |
| Maize | **** | ** | ** | 5 t/ha = 70,000 Ksh |
| Sunflowers | *** | ***** | ***** | 1.5 t/ha = 20,000 Ksh |
| Linseed | ***** | ***** | **** | 1.5 t/ha = 35,000 Ksh |
| | | | | |
*= poor, *****= good.
Till next time,
Happy farming
David
About David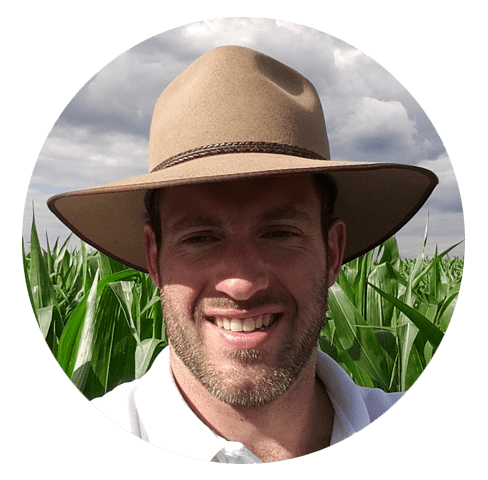 David Jones is the Broad Acre Specialist at Crop Nutrition Laboratory Services Ltd. (CROPNUTS). David has a keen interest in soils and no till farming systems where he has undertaken work looking into weed levels and changes in soil structure, and has extensive experience in field trials and in the development of precision farming techniques. In his spare time he enjoys playing rugby. Follow David on Twitter @Cropnuts_agron