Understanding the "Big Three" nutrients – Nitrogen, Phosphorus, and Potassium (NPK) – is essential for effective fertilizer management in agriculture. These primary macronutrients play a crucial role in plant growth and development. Here's a deeper look at each of them:
Nitrogen (N):
Function: Nitrogen is primarily responsible for leafy, green vegetative growth. It's a fundamental component of amino acids, proteins, and chlorophyll, which are vital for photosynthesis.
Deficiency Symptoms: Nitrogen deficiency often leads to stunted growth, pale or yellowing leaves (chlorosis), and reduced yields.
Application: Nitrogen is commonly applied as urea, ammonium nitrate, or ammonium sulfate. The timing and rate of application depend on the crop and growth stage.
Challenges: Nitrogen can be easily leached from the soil, so efficient application is necessary to prevent environmental pollution.
Phosphorus (P):
Function: Phosphorus plays a key role in energy transfer, root development, and flower and fruit production. It's essential for processes like photosynthesis and respiration.
Deficiency Symptoms: Phosphorus deficiency results in stunted roots, delayed maturity, and poor fruit or seed development.
Application: Common phosphorus fertilizers include diammonium phosphate (DAP) and monammonium phosphate (MAP). Phosphorus is often applied close to the seed or plant roots to enhance uptake.
Challenges: Phosphorus availability is limited in high-pH soils and soils with excessive calcium. Soil testing is crucial for determining phosphorus needs.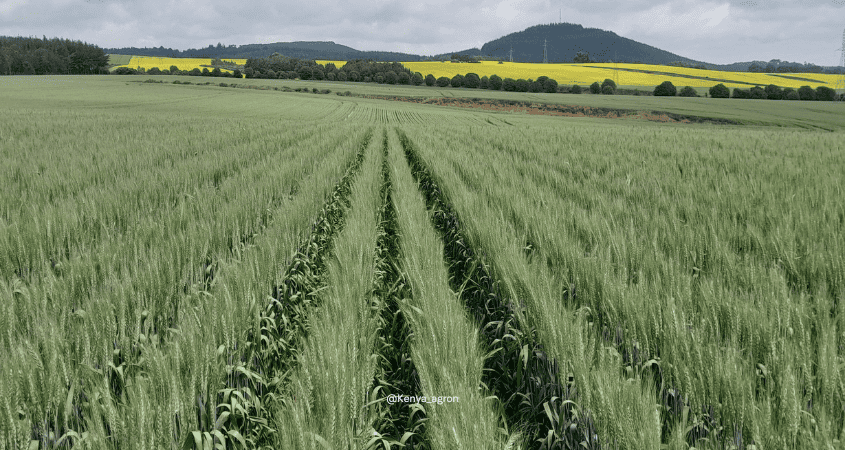 Potassium (K):
Function: Potassium is essential for overall plant health. It regulates water uptake, aids in disease resistance, and supports enzyme activation.
Deficiency Symptoms: Potassium deficiency can cause weak stalks, leaf scorching or browning, reduced fruit quality, and increased susceptibility to diseases.
Application: Potassium fertilizers like potassium chloride (Muriate of Potash) and potassium sulfate are used. Balanced K application is important to prevent nutrient imbalances.
Challenges: Soils with low cation exchange capacity (CEC) may have difficulty retaining potassium, making frequent application necessary.
Balancing NPK Ratios:
Achieving the right balance of these nutrients is essential for optimizing plant growth. The ideal NPK ratio varies with the crop and growth stage. For instance, nitrogen is crucial during vegetative growth, while phosphorus is essential during flowering and fruiting. Soil testing helps determine the nutrient status and provides recommendations for balanced fertilization.
Educating farmers about the functions of NPK, deficiency symptoms, appropriate sources, and application methods is a key step in enhancing crop yields and soil health. Proper NPK management ensures that crops receive the necessary nutrients at the right times and in the right amounts, contributing to healthy, high-yield crops.