The trials team certainly had high expectations for their Nakuru Maize Variety Trial, but this extraordinary average yield certainly opened their eyes. The Nakuru site is just one of the 8 sites across the country that we've test varieties in different climates over the past 12 months.
Had we grown the top-yielding variety in this trial across the whole 0.42 acres (four plots of 22.5m2 of each planted variety ), we would have got 36 ninety kilo bags from it!
Research On Maize Production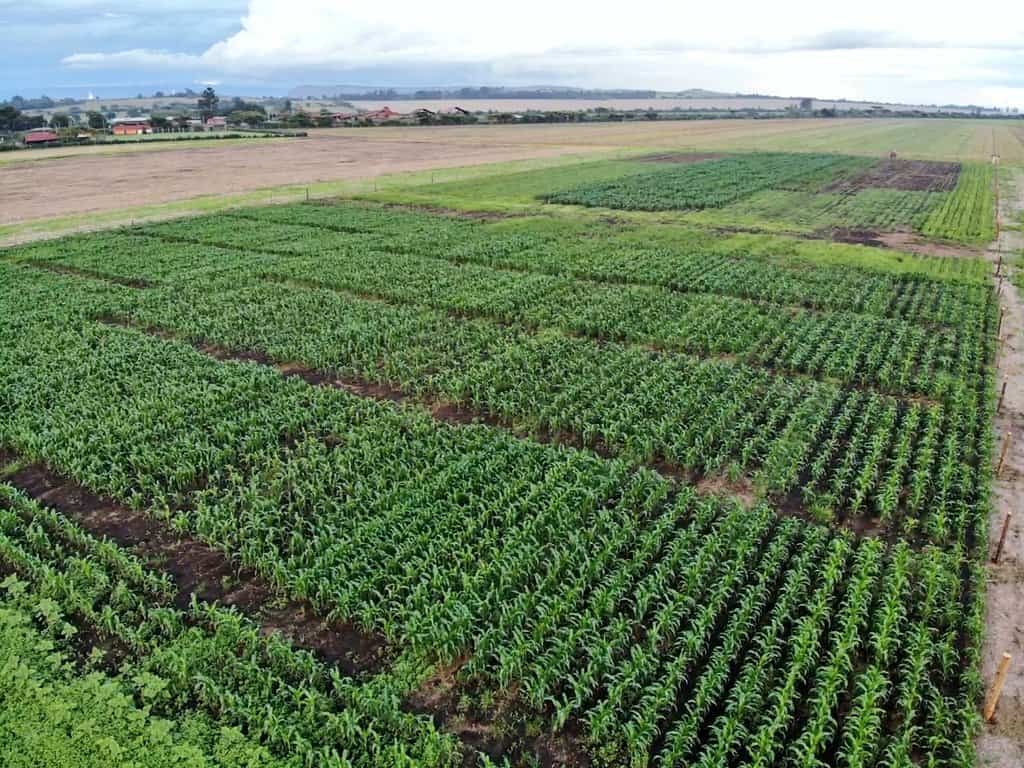 The variety trial contained 18 varieties of maize and was designed to understand:
What yield that is capable of being achieved
How best to grow them.
Disease resistance.
How early do they mature?
The cob droop and grain quality like at the end?
Trials and research on maize production have become a core part of the CropNuts agronomy services. Interestingly, there's an essential human element too.
David reveals; "Francisca and I planted, sprayed, top-dressed and harvested this entire trial by hand. The inspiring thing is that it shows what is achievable for smallholders when armed with the right knowledge".
Key Agronomy Steps
Choosing the right maize variety is crucial, but the trial site also looked at different nutrition programs and plant populations.
The soils on this Nakuru farm are no more fertile than any others in Kenya, with low phosphorus and acidic at pH 5.5. But probably the most significant factor was the health of the soil. "The farmer has had this field in rotation with seven different crops in the past 4 years. This has had an extraordinary effect on improving rooting, by reducing diseases and nematodes in the soil that might otherwise reduce yield."
The farm practices what is known as Controlled Traffic Farming – a concept where by the machines moves on the same wheel marks to reduce soil compaction which is a major cause of poor root development. "Small holders have a major advantage here because they do not use such frequent, heavy machinery which is highly encouraging," added David.
There is also an important entire mind-set on show here – everything might be done by hand, but from planting to harvesting, it is precision. We want every seed to emerge within 6 hours – anything later and the yield starts to suffer from weaker plants being outcompeted by stronger, earlier emerging neighbours. Seed depth is therefore really important.
Weed control is crucial too – research on maize production has shown time and time again that it is critical to keep a maize crop free of weeds from week 1 to week 7. The small plants are particularly sensitive to any competition from neighbouring plants, so we applied a pre emergence herbicide and followed up 4 weeks later with another herbicide.
David was particularly critical of those who encourage a hand weeding approach. "I have tried this myself on several trials. Not only does it hurt your back more than a game of rugby, but disturbing the soil and surface roots is very damaging to yield."
After soil testing we applied 200kg/ha of DAP and 100kg/ha Magnesium Sulphate in the seedbed. Our local trials have continually highlighted DAP as the best source of phosphate in terms of yield and price, and we always come back and check the pH the following season in our nutrition trials. Many people are surprised to know that the pH is not in fact significantly altered by DAP or any other seedbed fertilisers we have looked at.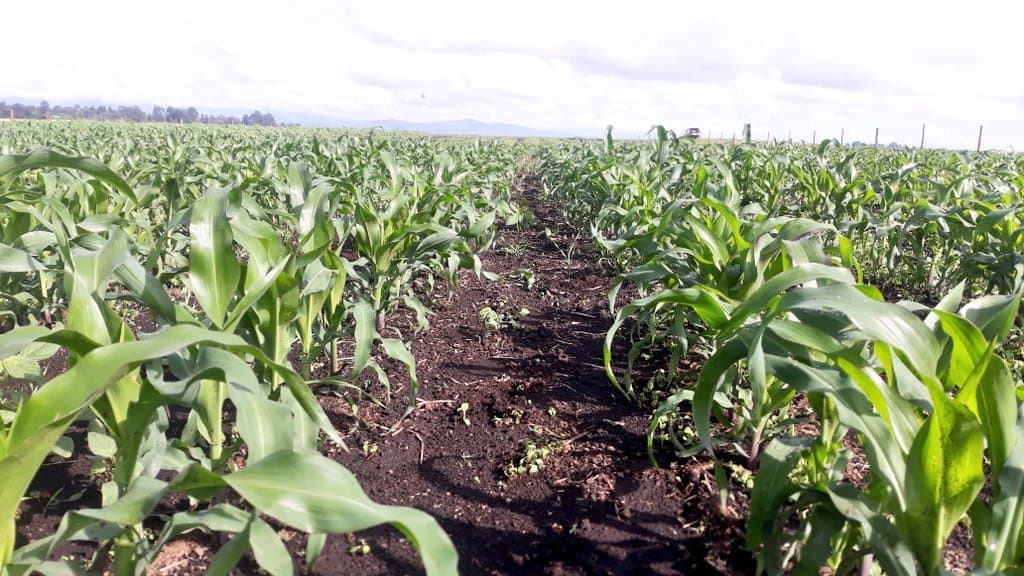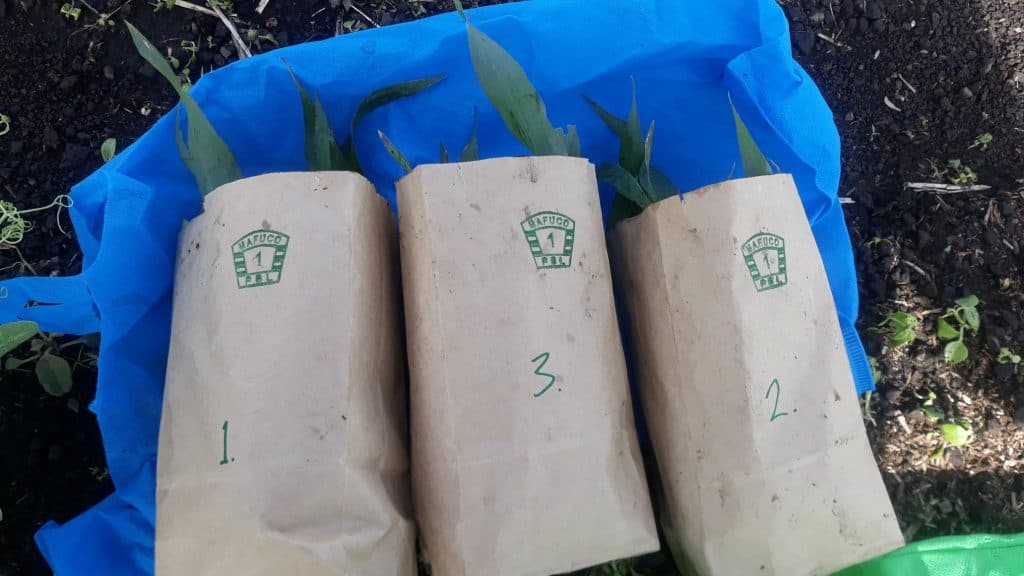 Available Soil Nitrogen was measured at 110kg/ha which is fairly typical for this farm, so we applied 250kg/ha of Urea in two doses, and the site has shown regular responses to copper and boron, so these were applied twice as foliar sprays.
Three applications of fungicide were applied on the crop – we probably only needed one on this site, but because there were both early and late maturing varieties it was felt that this was fairest, so as to not disadvantage any of the varieties.
The most important question of all – did it make money? The total cost of all inputs for the 0.4 acre trial was 9,360 Shillings or 23,400 Shillings per acre. Assuming a sale price for the crop of 2,650 Shillings per 90kg bag, just under 60,000 Shillings of income, that's a profit of 50,000 Shillings.
Over the last few season, the varieties which have consistently shone are 30G19, 7m-81 and Kenya Seed H6218. Syngenta 594 looks good, if slightly uneven, and the old favourite 691 is always just in the top 25% of most of the trials. DK have some fantastic quality, and because of the uniformity you can plant at a higher density and push them harder – something that we always see in plant population trials with DK 777.
Of course there is a lot of interpretation here – we hand harvested so were able to pick up every cob – if we were machine harvesting, the lodging resistance of varieties like 7m-81 and DK 777 would be a big advantage and the yield would probably look a bit different.
Are there any varieties they wouldn't recommend? To be honest, farmers can make far more impact by understanding their varieties and growing them in the right way, by soil testing and correcting deficiencies, and most importantly of all, by working on their soil structure and rotation over the long term.
This takes several years, but few would disagree that the results are rewarding.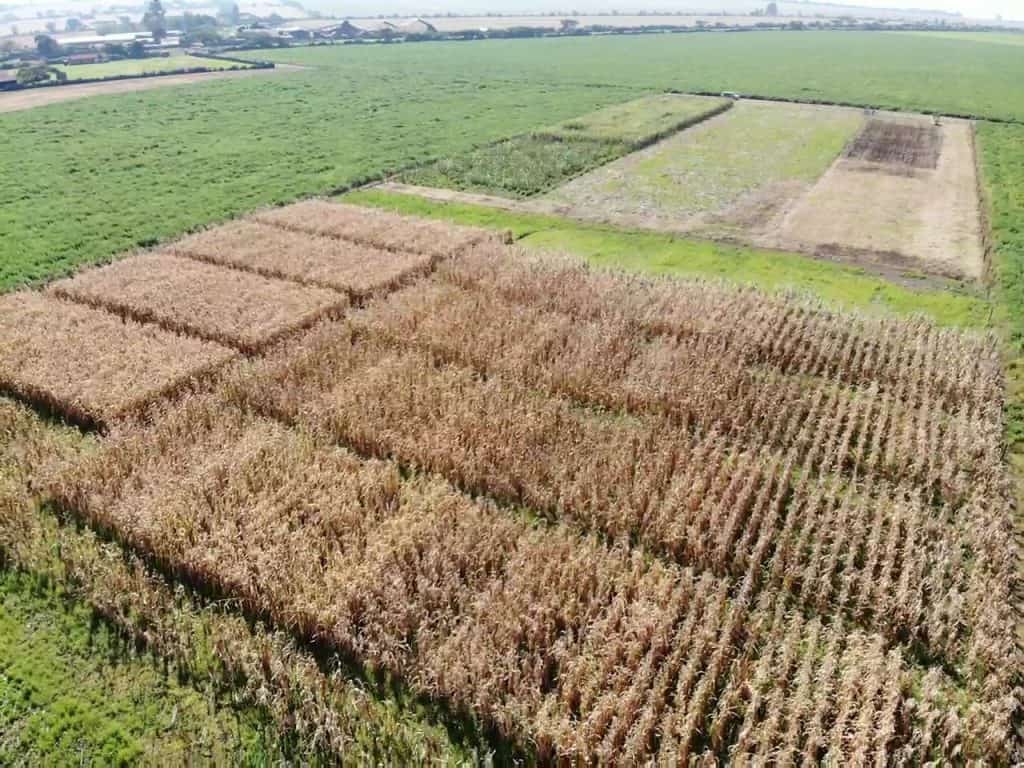 Farming for the future requires a change of approach. Monoculture, soil degradation and climate change and soil degradation are threats to the future of how we feed the planet. Agventure Ltd set up the Center of Excellence for Crop Rotation to help farmers diversify cropping systems and introduce techniques which have a long-term outlook to improve soil health. The Center of Excellence for Crop Rotation works extensively with Crop Nutrition Laboratory Services Ltd (Cropnuts).
About David
David Jones is the Broad Acre Specialist at Crop Nutrition Laboratory Services Ltd. (CROPNUTS). David has a keen interest in soils and no till farming systems where he has undertaken work looking into weed levels and changes in soil structure, and has extensive experience in field trials and in the development of precision farming techniques. In his spare time he enjoys playing rugby. Follow David on Twitter @Cropnuts_agron