As crops progress through the growth stages, weed control in maize up to 7-8 leaf stage is crucial to avoid yield loss. There are a number of maize herbicide options on the market, so we explore their strengths and their weak points…
Stellar Star
Stellar Star is very strong on Gallant Soldier, Datura and Mexican Marigold, but slightly weak on some populations of Amaranthus. Setaria and Lovegrass are controlled up to the 2-3 leaf stage, and Eragrostis is taken out right up to the end of tillering. Unfortunately Brome and Sudan Grasses are not well controlled, so a strong pre emergence herbicide needs to be used from the outset. Tends to have limited residual control, so be aware of applying at the 3-4 leaf stage and being caught out with later germinating weeds.
Lumax
The established benchmark for maize weed control for several years. Lumax herbicide is very strong on a wide spectrum of weeds, but can struggle on large Amaranthus and Gallant Soldier. The strongest option on grass weeds, which must still be small but it controls Brome, Ryegrass, Napier Grass as well as Setaria.
Be aware that some varieties are sensitive to S-metolochlor applied post emergence; this is not always obvious until you see the product applied to a variety trial, where some damaged plots really stand out.
Also bear in mind that mesotrione has a 9 month plantback on some legume crops, so be careful if planning to plant beans in the off season.
Governor
The Governor herbicide is a recent generic alternative to Lumax, but with acetochlor in place of metolochor. In reality this makes it slightly safer on the crop, but slightly weaker on established grasses. If you have a very fertile soil at high altitude and Lamb's Quarter (sometimes know as Fat Hen) is a problem this is actually better than Lumax.
Surestart
An excellent new herbicide from Corteva with some modes of action that are new to the crop in Kenya. Clopyralid is excellent on Thistles, Mexican Marigold and Gallant Soldier but be careful of planting legumes or potatoes in the off-season – the official plantback period is 18 months! The up side of this is that Surestart is THE product to use where Crotalaria or volunteer potatoes are a problem. Apply only up to 3 leaf stage.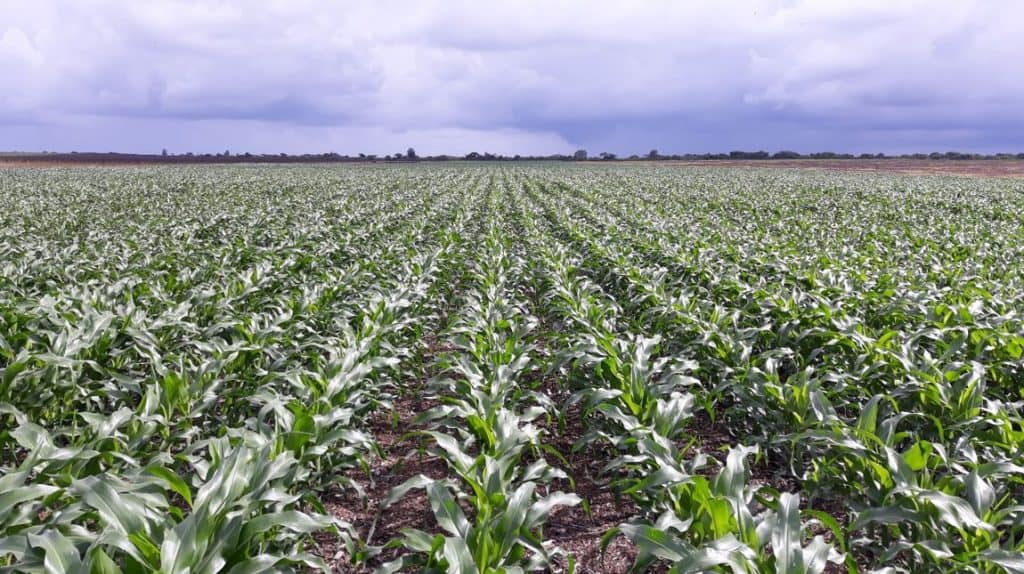 Monolith
Now approved from Greenlife Crop Protection, this is a product which needs to be carefully understood. Containing the Sulphonyl-urea nicosulfuron, this is excellent on grasses and will control Brome better than clethodim!
Beware that there are some varietial sensitivities to nicosulfuron so do NOT apply without first consulting your seed supplier as to whether it is safe on your crop. The plantback restriction to follow with wheat or barley is only 4 months which is extremely useful, however Monolith contains mesotrione so be careful of planting a legume in the off season.
And, in the rare situation where you are at high enough altitude for Cleavers to be a problem weed in your maize, this is the only approved product containing fluroxypyr!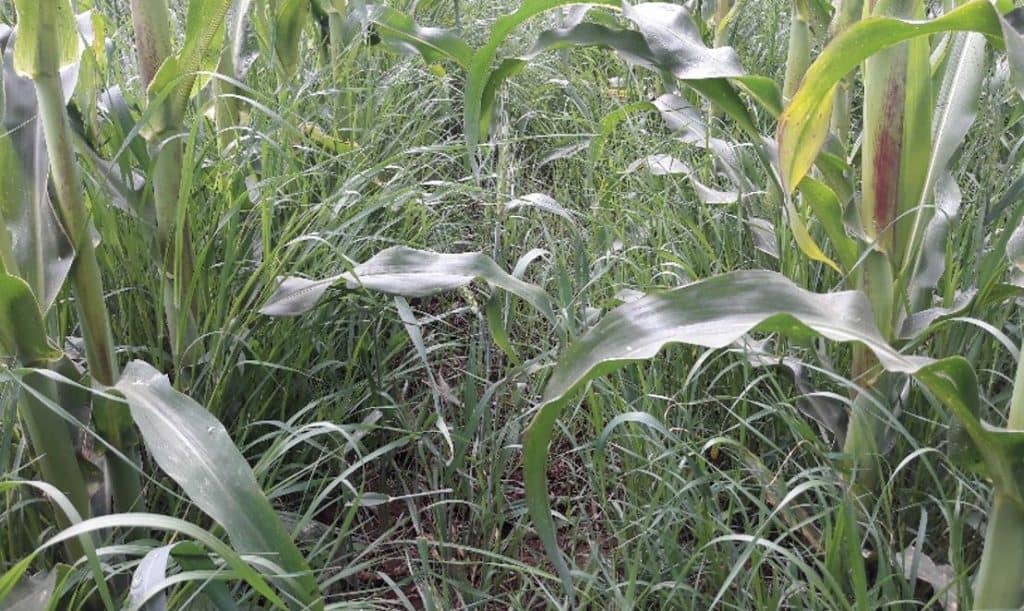 Auxo
Auxo has a useful range of weed activity including Gallant Soldier and Blackjack, however the reliance on bromoxynil means there are several resistant populations of Amaranthus out there. Bromoxynil can also scorch the crop in bright, hot conditions so caution is required, and control is best when weeds are small, particularly on Eleusine and Digitaria / Crab Finger grasses.
2,4-D
2,4-D herbicide is strong on most broadleaved weeds, except Cleavers, but no activity on grasses. Also needs to be applied at the correct growth stage to avoid the risk of crop injury.
Servian
Servian herbicide is a specialist product for Watergrass control. Can be mixed with other herbicides where approved, but remember 3 month plantback restriction on pulses and 13 months on Sunflowers.
Buctril / Badge / Breakdown
Buctril, Badge & Breakdown herbicides are rarely used, but approved for application to maize. Very good all-round broadleaved weed control but avoid applying in hot and bright conditions. Strengths include brassicas, Gallant Soldier, Datura, but no grass activity and can struggle on Amaranthus.
The Malting Barley Glass Is Half Empty
Given the reduction in beer sales as a result of the COVID-19 pandemic it was hardly surprising that the bottom would fall out of the malting barley market. Many growers are asking what effect this should have on their rotations for the latter half of the year and what should they be doing instead.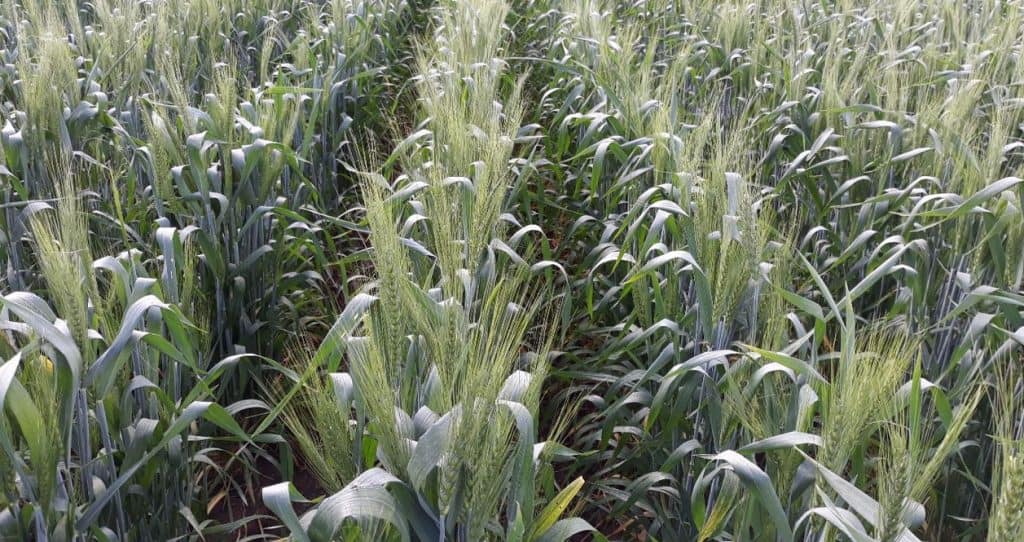 On the one hand beer will be consumed again, and the market will recover. But many growers simply do not have the cash flow to speculate and be in the market too early before demand picks up, and be stuck with barley that does not have a home.
Wheat is the obvious replacement, with similar growing requirements and a relatively stable market. After Canola it is true that barley does perform better than wheat, which can suffer slightly from the allelopathic effects of the canola. In reality though the reduction in Fusarium and take-all more than compensate for this. Just get your soil tested and apply sufficient phosphate fertiliser in the seedbed.
If you do have fields of canola which are now due to be planted to wheat sometime this year, planting a cover crop of Sunflowers is also a relatively easy way to build mycorrhizal fungi and to provide a better entry into wheat. As some Australian and South American agronomists have pointed out, wheat often prefers growing after Sunflowers than after a legume!
An alternative is a pulse crop such as beans or combining peas. The short season nature of this crop means that when barley is required again, you can potentially double crop the field at short notice. Short term thinking, but a good profit opportunity perhaps, and one that could be a lot more rewarding than pushing wheat in an uphill market.
If you are following wheat 6 months after wheat, think about Take-all and Crown Rot and how they will impact on the root system. Ensure the crop has adequate early nitrogen, use an early foliar spray of azoxystrobin and choose a variety which finishes quickly to try and protect the bushel weight – do not get greedy growing Kwale or Hawk and find that the crop dies before it fills the grain. Finally use a robust ear fungicide as Fusarium pressure will be high where wheat is following wheat.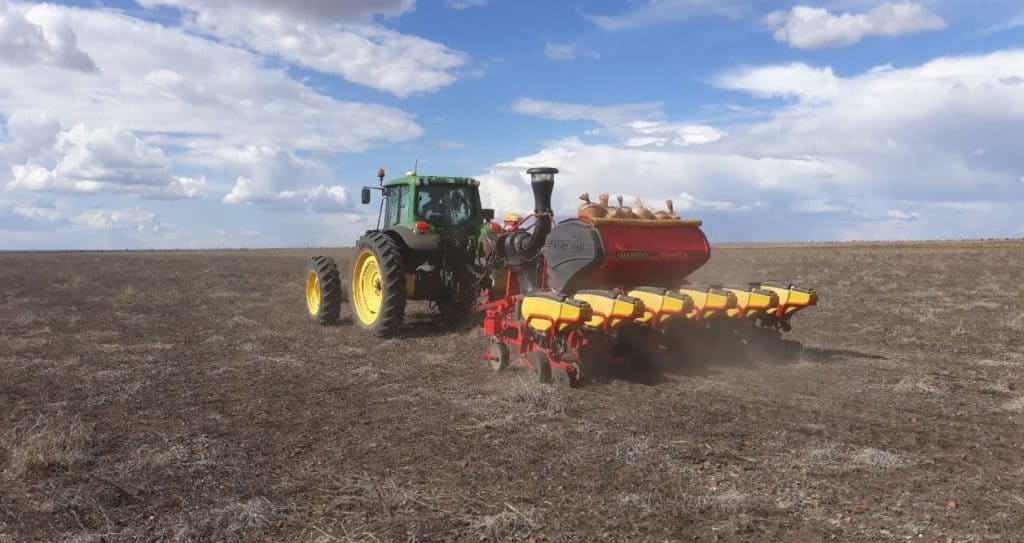 Farming for the future requires a change of approach. Monoculture, soil degradation and climate change and soil degradation are threats to the future of how we feed the planet. Agventure Ltd set up the Center of Excellence for Crop Rotation to help farmers diversify cropping systems and introduce techniques which have a long-term outlook to improve soil health. The Center of Excellence for Crop Rotation works extensively with Crop Nutrition Laboratory Services Ltd (CropNuts).
Till next time,
Happy farming,
David,
About David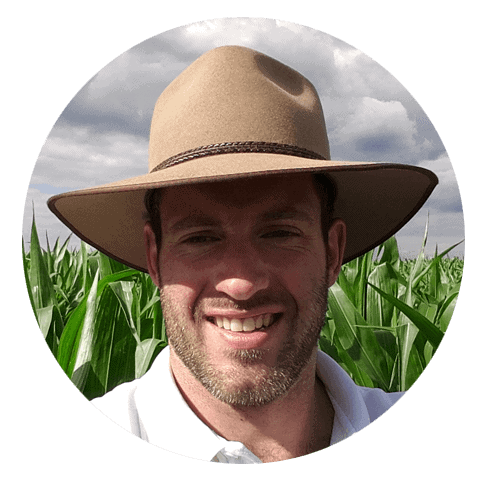 David Jones is the Broad Acre Specialist at Crop Nutrition Laboratory Services Ltd. (CROPNUTS). David has a keen interest in soils and no till farming systems where he has undertaken work looking into weed levels and changes in soil structure, and has extensive experience in field trials and in the development of precision farming techniques. In his spare time he enjoys playing rugby. Follow David on Twitter @Cropnuts_agron